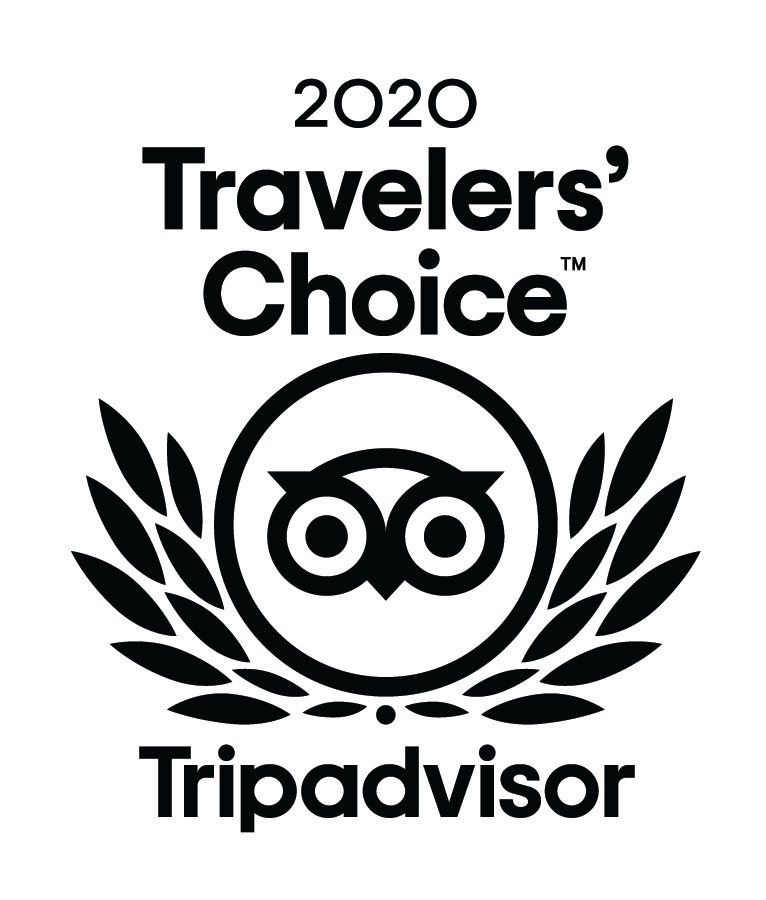 WE ARE RATED #1 on TRIPADVISOR for outdoor activities in Cape Town!
WE ARE RATED #1 on TRIPADVISOR for outdoor activities in Cape Town!
Hi5 Tandem Paragliding Cape Town is a Tandem Paragliding company who love to share the ease, exhilaration and absolute freedom of tandem paragliding flights.
Tandem Paragliding flights are done from Lions Head and Signal Hill within the spectacular Table Mountain National Park, Franschoek, Sir Lowery Pass, Hermanus or Kommetjie.
Frequently Asked Questions
Got any doubts or questions?
Please feel free to contact us with any questions you might have and we will get back to you A.S.A.P!
Here are some of our most Frequently Asked Questions!
Need some inspiration? Check out our awesome gallery and some happy faces!
Am I insured for medical or any other insurance in any way while Paragliding with Hi5 Paragliding?
The short answer is No.
When joining Hi5 Paragliding for a Tandem Paragliding flight you will be required to sign up with SAHPA, our governing body as a Paragliding Student before your flight with Hi5 Paragliding. This is the only legal way you can fly tandem in a paraglider at a school in South Africa offering Paragliding flights without a personal Tandem License. At Hi5 Paragliding all tandem flights are conducted by licensed Instructors and the Tandem flight you do with Hi5 Paragliding will count towards a Basic Paragliding License.
No Insurance of any kind is available from Hi5 Paragliding to you as a Student while flying with us. For this reason if you would like any medical or other insurance while Paragliding you will need to arrange it with your own insurance company prior to flying with us as a student paragliding pilot. If you are making a booking on behalf of anyone else it is very important to share all the above information with them prior to them joining Hi5 Paragliding for their tandem paragliding instructional flight.
How do I dress for my Tandem Paragliding Flight?
Bring your
face-mask
,
sunscreen
,
sunglasses
,
hat
, and a
warm jacket
along for the flight. It is very important to also have closed shoes(preferably lace up) that are secure.
A small bottle of water is also recommended in case of a hike up Lions Head.
How safe is Tandem Paragliding?
Paragliding as in any other form of flight has inherent dangers but Hi5 Paragliding Pilots are all
highly respected SAHPA/RAASA Certified Tandem Paragliding Instructors
giving you peace of mind when you come paragliding with us.
Safety is always our main concern. This reflects in our excellent safety record.
How long do Tandem Paragliding Flights last?
Tandem paragliding flights vary in length as they are
very dependent on weather conditions
. Paragliding flight duration varies from
about 8 to 15 minutes
.
If you have a short flight because of weather conditions we would be happy to discount your next flight with us.
Is it advisable to bring my own camera on the Tandem Paragliding Flight?
You are welcome to bring your own camera along for the flight, but we do not advise you to do so. Our pilots all have
HD Cameras
mounted on a customised telescopic boom. This will give you the chance to enjoy the views and not worry about taking pictures and videos and missing out on this exceptional experience.
If you do take your own camera along, you do so at entirely your own risk. All equipment taken along for the flight must be securely attached to yourself and will only be allowed at the Instructors discretion.
How do I get back to my vehicle after the Tandem Paragliding Flight?
Easy!
Our
free
shuttle service will return you to your vehicle after the flight giving you time to enjoy the company of the Instructors in our air conditioned vehicles!
Who can or cannot Tandem Paraglide?
We fly BIG, SHORT, SMALL, LARGE, YOUNG, OLD,
anyone
who would like to enjoy this experience. We also specialise in flying the
disabled
.
Please feel free to talk to us if you have any special needs! If you are under the age of 18 please note that your parent or guardian needs to sign off for the flight. You must weigh between 25kg and 120kg.
If you have any medical conditions that you feel might exclude you from this paragliding experience please consult your medical practitioner beforehand.
Can I bring a bag?
Yes you can but it would need to be
small
enough to fit into the harness.
Where does Hi5 Tandem Paragliding operate Tandem Flights from?
Tandem paragliding flights are done from
Lions Head
and
Signal Hill
within the spectacular Table Mountain National Park,
Franschoek
,
Sir Lowry Pass
,
Hermanus
or
Kommetjie
depending on weather conditions and availability to the various take off sites. Because these sites are mostly privately owned we cannot guarantee the use of any of the above mentioned Paragliding sites as they are not always available due to various reasons.
Hi5 Paragliding will therefore Tandem paraglide with you from any of the above mentioned sites based on site access and weather conditions on the day. It's therefore very important to be flexible and willing to travel to the site our Hi5 team are flying at on the day of your booking.
We will try our best to accommodate specific requests but please note it is not always possible.
How easy is Take-Off?
With a steady breeze in the right direction a
few steps
is all that it takes to become air born. On lighter wind days a
good run
before the launch will be required.
How easy is the landing?
Landings are
very easy and soft especially if there is a light wind blowing over the landing field
.
Luckily the landing fields we use at the Sea Point Promenade and at the Glen Country Club are large clear open areas making landings very easy!
Who can pilot a Tandem Paragliding?
Only a
tandem rated flight instructor
is allowed to take you on one of these tandem instructional flights. As mentioned before we only use
SAHPA/RAASA
Certified Tandem Paragliding Instructors on all our flights.
What is a Tandem Paragliding Flight?
A Tandem Paragliding flight is when
two people
fly on one specifically designed tandem paragliding wing. In our case the Instructor will pilot the paraglider with you sitting in the front seat.
How do I get my Photo's and Videos of my Tandem Paragliding Flight?
We will transfer you your awesome
Photo's and Video's
after the flight. We use verified Apple & Android products to transfer the file onto your
Mobile Device
. Please ensure sufficient space on your mobile device to allow us to transfer over all your recent memories. We usually recommend
2GB to 3GB
storage space.
What payment methods are available?
As paragliding is very weather dependent we prefer payment in
cash
on the day. You are also welcome to pay via EFT. We have credit card facilities on site, but struggle with weak reception from time to time.
Where will the meeting point be for my Tandem Paragliding Flight?
We meet at the
Signal Hill Parking Area
at the end of Signal Hill Drive or at the
Lions Head Parking Area
depending on where we are flying.
Contact our friendly office an hour before coming out for your paragliding tandem flight to confirm which paragliding site we are flying from. Please take not that the parking areas on Signal Hill and Lions Head are limited.
It is advised to arrive thirty minutes early to give yourself time to find parking and do the necessary registration with us!
Can I paraglide from Table Mountain?
Paragliding off
Table Mountain
is allowed when flying
Solo
.
Unfortunately Tandem Paragliding is not allow off Table Mountain due to very technical and difficult launch terrain.
Are there other Paragliding Sites that I can fly from with Hi5 Tandem Paragliding?
We mostly use
Signal Hill
and
Lions Head
in Cape Town as our preferred paragliding launch sites. If you would like to fly at any of our other sites please feel free to talk to us.
The alternate paragliding sites are listed below:
Hermanus
Kommetjie
Sir Lowry's Pass
Franschhoek
Paarl Rock
Noordhoek
What is a Paraglider?
A paraglider is a
fabric wing
that is foot-launched from mountains to attain
free flight
. Because of this unique fabric construction the wing can be packed fairly compact.
This is ideal as it can be easily transported even when going on holiday.
What else do I need to know when coming on a Tandem Paragliding Flight?
It is important to
book
! Call us an hour before coming out for your booking to check where we are flying from and that
weather conditions
are playing along.
On arrival at the paragliding site ask for Hi5 Paragliding and one of our staff will welcome you and start the registration process. Bring cash to pay for the flight.
Remember to have closed shoes. Arrive early, parking is very limited. Did we mention don't be late!
You will need time to register for this instructional flight. Our Instructors are very thorough and don't like to rush so please don't be late! Arriving early gives your Instructor time to give you un-rushed instruction guaranteeing your peace of mind. It is important to realise that paragliding is very weather dependant and that your booking time could change to fit in with the prevailing conditions. Please try and stay flexible with your timing for the booking.
Will my Ticket or Gift Voucher be extended due to COVID lockdown?
If you could not fly because of lockdown Hi5 Tandem Paragliding will extend your gift voucher by the same amount of days lost due to lockdown. Please note that we do not refund Tickets or Gift Vouchers.